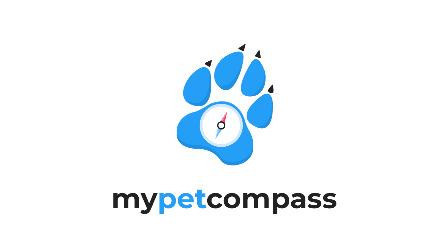 To Research, Study and seek out all forms of Pet, Animal, live stock, human and corporate problems, the issues, sources and all reletive areas in the effects of pet safety, welfare, care, and keep, including.
Ownership and Pets

Lost and found Pets

Pets injured

people injured

proper pet understanding and care

people and pets

Business, Industry, Corporations & pets

Communities, pets and animals

Pets and Animals, global issues, problems

needs and solutions

Emergencies, people, pets, and all involved

Happy people, happy pets

Dangers Pets, people and Animals face
Strays

Pet Abuses

social media and pets

problems and issues relating to pets and animals

responsible and irresponsible pet ownership

Resources for pets and people

Communication

Protections

In what ways or forms to best assist, Service pets, Shelters, Pet shops, Spca's, Veterinarians, and organizations in known issues they deal with each day.
Ongoing & Continuously updating
Organize compiled data and statistics into groupings of common ground problem and issue areas.
Develop methods of solutions

Develop cost effect means of solutions as to apply to any persons affordability, highest achievement being that of Free of charge.

Apply and Test each of the various applied solutions in the field, monitor results, adjust and perfect based on actualities of successful EOR (event of return).

Seek out and source the best means of the Delivery models to Public

Design, implement and ensure a well received welcomed platform of public use, taking into consideration of young to old age groups in those various tools of use.

Ensure a good experience in providing one tool that benefits all.
Final Design perfections implemented, layout of all structures.
Research, hand select and attain globally the best in Development for the project in all applicable areas and all points global.

Ensure all sources of Global contacts, database servers are top level, constantly upgraded to current and are of highest security.

Seek out the right Funding or Partner with the right person or people.

Continue to keep abreast of all outside projects, programs and organizations currently deemed as beneficial towards pets. Keep all contact lines open and welcome as to bilateral pet beneficial achievements or goals of mutual ground.


Understand, analyse, study all pet safety items and applications currently on market to date.

Research, study and analyse all current market pet tracking devices, break down any problems or issues we see in checking against our own functionality list.

***NOTE***

It was found that no pet tracking item on market to date past our own overall stringent list of necessary functionality. As a conclusion, we have chosen that as what we seek for our customer does not currently exist on the market, we would design and provide our own options rather than seeking an appropriate supply entity.
August 2017, Designs and Plans are submitted to hand selected development groups for final cost quotations. In submitting these designs three projects were submitted requiring quotation from first to last, the award of the second and third project being directly linked to the success and qualities of the first. Those who were selected to quote were all known as being globally recognized in the top 10 of the work they do.
The mypetcompass project

The Oceans and Whales project

The Lands, Oceans, Pollutions, and Plastics reduction project.
September to November, discussions were held on various avenues of partnerships, it was decided by the founder or designing developer that these entities were not favourable of of a good fit for the project.

November to December discussions were held between the designing founder and the now co-founder on the project. Feeling both comfortable and satisfied the right partner for the project was now in place the agreement was signed in February of 2018 between the two parties establishing a highly motivated beginning towards the mypetcompass projects commencement towards reality.
World wide contracts were signed with various groups, entities and development networks towards the commencement, development and delivery of the mypetcompass project.

June 06 2018 Pet Logic Technologies Inc. was officially founded and the mypetcompass project was started.

June 06 2018 Funding was deposited to cover all development costs associated with the IOS and Android applications as to allow for making these applications available free of cost and fully functional to all pet owners.
The Domain mypetcompass.com was purchased and Website established as to provide various information towards the IOS and Android applications development ,also to provide other pet related tools and resources.
Screenshots and wire frames were completed and finalized.


October 10th Prototyping was completed delivering Milestone 1
Working mostly around the clock in various part of the World Explainer videos were completed.

Multiple meetings were taken in regarding Marketing, Development and Promotion.

Milestone 2 was completed in the functional build release of IOS, Android was completed and delivered two days later.

Two extra components were added into the project towards safety with enhancements brought toward the overall ease of functionality.
Milestone 3 was released for IOS, Android version followed and was complete two days Later in delivery.

After a period of live testing the final layout for the remaining items were approved for completion.

From December 17 2018 to March 17 2019 additional staffing has been attained in filling various service persons.

Our mobile applications,tools and utilities have been undergoing stringent beta testings at multiple levels.

Extras features and additions have and are now being implemented as a result of our testing as to provide for clients, customers and those utilizing the Applications to have a perfect experience.

We are in our thoughts and testing experiences now finally happy to report, with the next beta testing release due sometime next week feeling we will most likely be submitting to Apple and Android our product for both approval and subsequent launch.
Current news is that we are still at this point working on the final touches of the Apps, now awaiting the arrival of our next release due near this weeks end of May 24th. A few days after receiving and reviewing we will update and post a further report here.
Pleased To announce Both Apple IOS and Android Apps are now fully function and live for FREE download and use.